3 Benefits of Professional Concrete Cleaning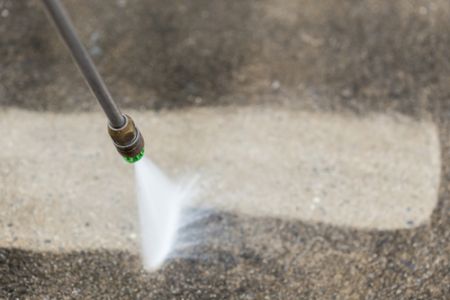 Get your property looking its best with our professional concrete cleaning. Lavage Doux Bam offers superior pressure washing to Montreal and its surrounding areas. We have what it takes to treat your property with the thorough cleaning it deserves.
Take a look at just a few of the many benefits our concrete cleaning can have for your home. Whether you're in need of expert driveway washing or sidewalk cleaning, we have you covered.
Schedule your driveway washing today by calling us at 514-659-5777 or by completing our online request form!
Protects Your Concrete
The best way to protect your concrete and keep it protected for years to come is with professional concrete cleaning. If you notice mold, mildew, algae, or other substances on your driveway or sidewalks, it's time to call the pros.
Substances, like the ones mentioned, can be damaging to your concreted surfaces if they are left alone. Various forms of bacteria eat away at your concrete over time. The best way to remove these unwanted substances and prevent future damage is with our driveway washing or sidewalk cleaning.
Increases Curb Appeal
When our pros at Lavage Doux Bam treat your concreted areas, you'll see an immediate increase in your curb appeal. A freshly washed driveway will allow flowers, plants, and other landscaping to pop.
If you're looking to sell your home in the future, driveway washing and other pressure washing services are a great way to boost property value!
Saves You Time and Money
Professional concrete cleaning is beneficial in increasing the longevity and safety of your concreted surfaces, it boosts curb appeal and property value, and it also saves you the hassle of doing it yourself.
Pressure washing on your own can be costly and extremely time-consuming. Our pressure washing will give you incredible results in a timely manner. When you trust a professional with your pressure washing needs, you're getting an expert who knows all the right techniques and applications that will work best for your home specifically. We pay heavy attention to detail that some homeowners might not notice.
Contact Lavage Doux Bam
Schedule a Consultation Today with a Montreal Pressure Washing Specialist!