Boost Your Business' Appeal With Pressure Washing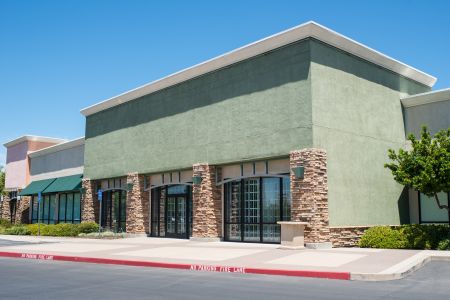 Now, more than ever, customers are seeking out businesses that are keeping their surfaces clean and sanitized. You won't ever get a second chance to make a first impression, and in today's competitive world, keeping customers coming back can be a challenge. Professional commercial pressure washing can give your business that competitive edge you want by keeping your surfaces looking fresh and inviting. Check out a few of the ways that professional pressure washing from Lavage Doux Bam can benefit your Montreal business or commercial property.
Stay Healthy And Happy
The accumulation of dirt and grime on your surfaces doesn't just look bad; they can be bad for the health of your customers, guests, and employees. Mildew, mold, and other kinds of organic buildup can present a variety of health risks to the people who frequent your property. Other substances like pollen, airborne pollution, and bacteria that build up on your exterior surfaces can impact the health of those who are sensitive or have pre-existing health issues. Commercial pressure washing from a trusted exterior cleaning company will remove toxins and organic invaders from your surfaces and keep them clean and fresh.
Pressure washing professionals should utilize biodegradable, eco-friendly products to thoroughly clean and disinfect your exterior surfaces, keeping pets, people, and landscaping protected from damage or exposure to harm. Make sure that your pressure washing company practices safety and environmentally safe applications to protect the community as well as themselves.
Professional Presentation
When potential clients are looking to do business with you, whether it is in a retail setting, to secure services, or even completing a real estate transaction, it's vital that you put your best face forward. Building washing will remove the buildup of grime, algae, mildew, and other eyesores from your commercial buildings, sending a clear message that your business cares about professional presentation.
Maintenance Is Key
When it comes to efficiently operating a business, it's important to strike a good balance between expenses and returns. Routine exterior cleaning can help by removing the effects of outdoor elements from your exterior surfaces. For a fraction of the cost of expensive repainting or remodeling, pressure washing will keep your exterior surfaces looking their best. Talk to your pressure washing specialist about routine maintenance for your property and how it can extend the life of your commercial property.
Return On Investments
When you invest in a commercial property, there are lots of steps you can take to make sure that your investment will grow over time. Routine pressure washing services can elevate your property values and maximize your return on investment by enhancing your curb appeal, inviting new business, retaining repeat customers, and maintaining a healthy work environment for your employees. Why renovate when you can simply renew the look of Montreal business or commercial property? Contact your local pressure washing specialist today and let them show you the many benefits that commercial pressure washing can provide for you.
Contact Lavage Doux Bam
Schedule a Consultation Today with a Montreal Pressure Washing Specialist!