4 Reasons To Clean Your Home's Roof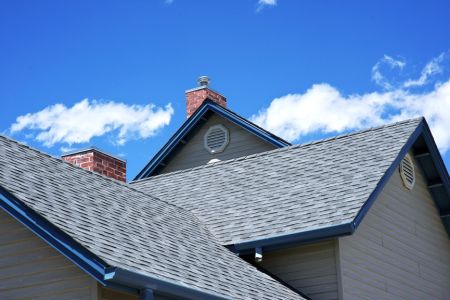 Any time is the perfect time to get started on outdoor maintenance and cleaning, and your home's exterior surfaces should be included in this! Notably so, your roof is one of the most vital exterior surfaces on your home-- it protects not only the people inside your but the whole house too. As a homeowner, it's your job to make sure that your roof stays strong and clean so it can keep functioning the way it should. Read on to learn why a roof cleaning service from a pressure washing professional like Lavage Doux Bam should be part of your home's exterior maintenance routine.
1. Curb Appeal & Value
One of the most beneficial reasons to get a roof cleaning service is to raise your home's curb appeal. Whether you have plans to sell or just want to show everyone your beautiful home, keeping your roof clean and maintained is a great way to add to your home's overall appearance.
If you have plans to sell your home, getting a professional roof cleaning service is an affordable way up its value. Even if your roof is functioning well, if it's dirty, it might scare off potential buyers. Most people don't know much about roofs, so they might think because a roof is dirty, it will have to be replaced. To do so is expensive, and buyers might try to ask for less to make up for replacement costs. Keeping your roof good shape by getting it regularly cleaned is a great way to make sure your house sells for what it's worth.
2. Maintenance
Having a better-looking roof isn't the only reason to get it cleaned. Doing so is a vital step in maintenance and making sure your roof does what it should be doing.
If you don't clean your roof regularly, it can start to become damaged by organic growths lie mold or algae. This can develop further if left alone for too long. Not only will this make your own look less beautiful, it will also cause damage to your shingles. If these organic substances are left on your roof through winter, they can freeze and expand, causing expensive frost damage to your roof's surface.
3. Protects Infrastructure
By eliminating substances like mildew, mold, and algae from your roof's surface through roof cleaning, you're assisting it in staying in working condition. Your roof is your home's first layer of exterior protection against the elements, meaning if it's not working the way it should, your home could become damaged rain, snow, or wind.
The following are just a few of the damages that could be caused by moss and lichen growth:
Moisture damage: Lichens and moss attract moisture, and because of this, they could draw water to your roof and cause breakdowns and damage on its surface.
Shingle separation: When mold and lichens grow into the surface of your roof, they can start to slowly separate your shingles. This can lead to roof leaks, ceiling damage, and other structural issues.
Shingle damage: Along with shingle separation, moss and lichen growths can also cause shingles to become misshapen and bent, further damaging them and risking even more damage to your home.
If your roof is compromised by damage, other parts of your home become vulnerable. Rain, hail, wind, sun and other weather elements can quickly start damaging your home in its entirety without the protection of a strong roof. Leaks and moisture penetrating your ceiling and walls can come from a damaged roof, and when left unfixed, these new problems can cause mold growth. This mold can create unsafe breathing conditions for you and your family and risk health problems.
4. Extends Roof Lifespan
The last benefit of roof cleaning is that it will prolong the lifespan of your roof. Routine cleaning will make your roof last longer by eliminating harmful substances like mold and lichens. These things can destroy the protective quality of your roof and damage what is underneath. As shingles deteriorate, their edges will curl, letting water in. Your roof will become weak and dull, and could eventually need a full replacement far before you and your bank account are ready. You can avoid all of this by getting regular roof cleaning services for your home!
Contact Lavage Doux Bam
Schedule a Consultation Today with a Montreal Pressure Washing Specialist!