What can I Power Wash Around the House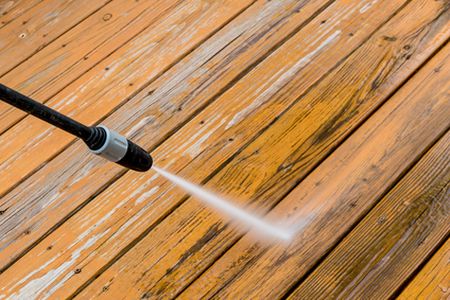 Ok calm down! There's a whole lot of things you can power wash around the house. We all know that. Don't get trigger happy just yet. When we have a pressure wash wand in our hands the dirt is almost magnified immediately. "so many targets I can I aim at and fire" is our ultimate thought. The home's siding accumulates dirt and organic growth like algae from nature and the elements, outdoor furniture, your deck, paving stones, and the 20-year-old cedar fence, are exposed to 4 seasons. They take a punishment and lose that new look. Regular maintenance is required. Pressure washing can eliminate a lot of elbow grease there's no doubt.
A PRESSURE WASHER CAN HELP YOU AROUND THE HOUSE
You can absolutely do lots of work around the house especially in spring. As the snow melts away, you look around and start making a mental list of what the new season's exterior projects will be. Being locked in the house all winter has taken its tole. Time to go out again and prepare the property for summer. Family and friends look forward to gathering in someone's backyard and you want to make sure everything is clean.
TYPES OF POWER WASHERS
There are 2 types of pressure washers, electric (no not battery powered), and gas. Electric ones are a no brainer. Basically, plug and play just like a computer monitor. You have no maintenance to perform except from rinsing the soap from the hose when you're done. Simply child's play (Don't let your child operate this, high water pressure can cause serious injuries). Some electric pressure washers can deliver up to 2000psi (pounds per square inch). That's strong! Most homeowners don't use a power washer for more than 50 hours a year, even less for those living here in Canada. It will still perform though. As long as it's not intended for commercial use, you should be good. Look for a machine that has decent ratings, the cheapest isn't the best. Look for deals when spring time comes along.
Then there's the gas-powered machines. No electrical cable to get tangled in, no need to look for a power outlet. All you need is a hose connection for your water supply. There is some maintenance though like changing the oil, adding fuel additive in the fall and making sure there's no water in the pump when winterizing, anti freeze products are available for that. These machines can pack a punch. You can find a residential power washer up to 4000 psi. but that's overkill. That will put a dent on your car and will pull paint off if you try to wash it. That kind of power might only be best if applied on concrete or pavers. You'll be fine with approximately 3000psi. Even at that, there is always a little of the cream from concrete that gets removed when you power wash, even at lower pressure. Make sure you use the tip that releases the less pressure possible. Refer to the owner's manual.
YOU'VE CHOSEN A POWER WASHER AND READY TO START
You need to get a feel of the machine before you start washing sensitive areas. Make sure you have eye protection before you begin. Take it in the driveway and clean some asphalt or pavers, you will understand the power. Keep your tip about 18" (45cm) away from the surface you're spraying. Switch the tips to see what each one can do. Take a look at the article to see the different types of cleaning jobs you can undertake and make sure you use every possible safety measure, example: Ground protection to avoid killing plants when using chemical on siding, a solid ladder with stabilizers if you decide to clean gutters or wash a roof (have a roof anker and harness.)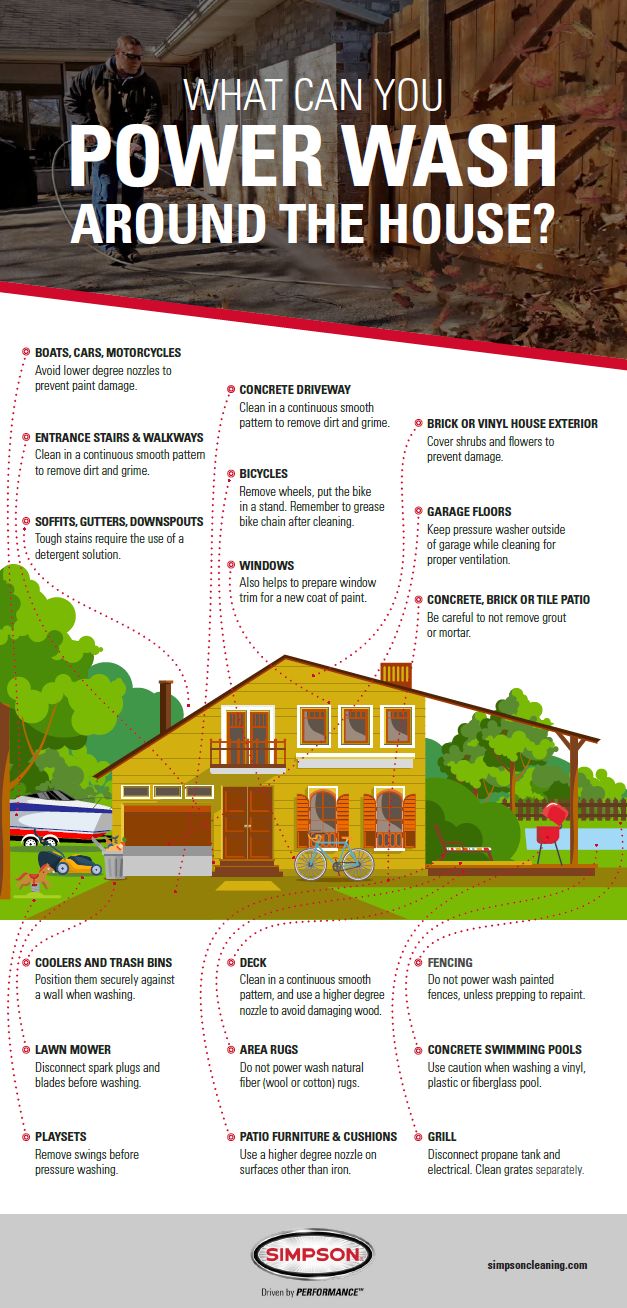 Author bio: Debisree Saha is Senior Marketing Strategist at SIMPSON, a leading manufacturer of electric and gas pressure washers. She has 10 years of experience in the industry and focuses on marketing strategy and execution.
Contact Lavage Doux Bam
Schedule a Consultation Today with a Montreal Pressure Washing Specialist!