Commercial Christmas Lights Installation Service in Terrebonne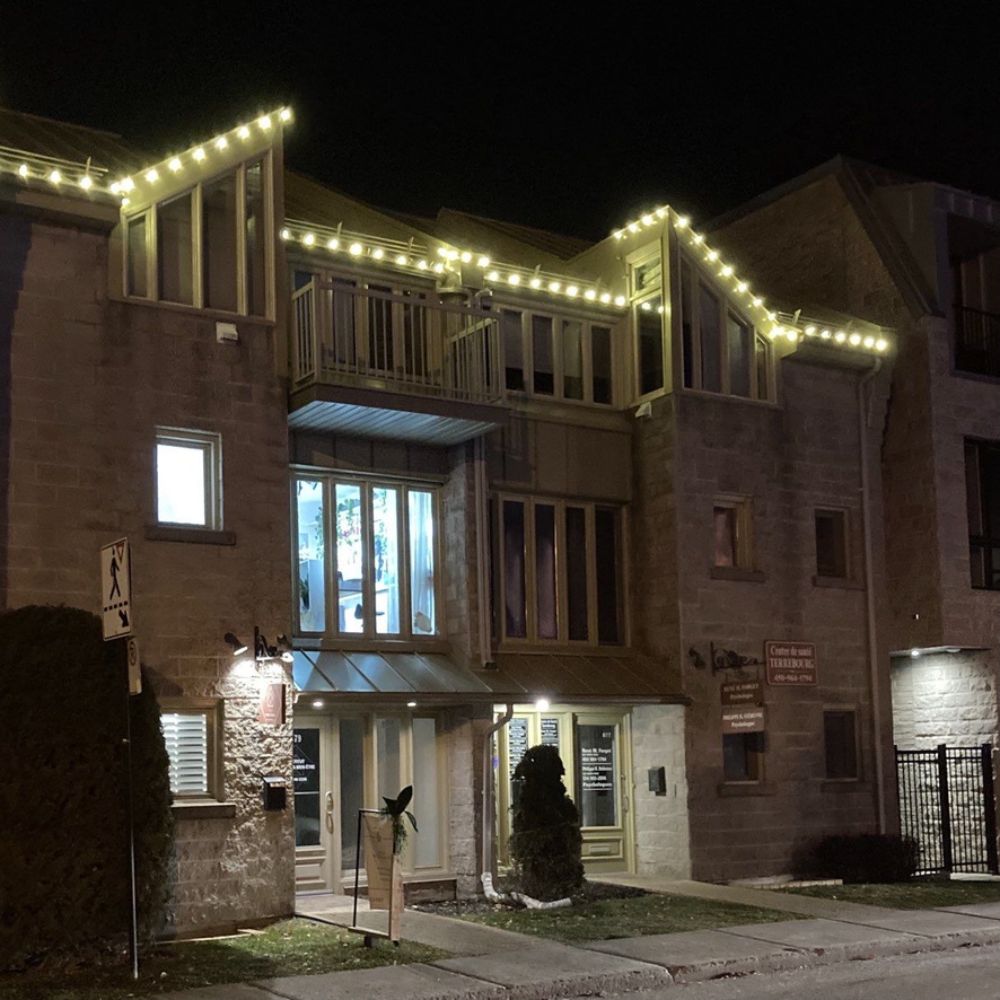 Our customer who owns this 3 stories commercial property in Vieux Terrebonne asked us for simple decorations on the roof and gutter lines. This work always requires a boom lift, no questions asked. Every installation has its challenges but we make sure the job is done right, and that when finished, the customer is completely satisfied!
Commercial Christmas Lights Installation Service in Terrebonne Gallery

Client Review:
Excellent and reliable service. I recommend it without reservation!
- Placements Xpair
Articles & Tips
How to Clean Roof Shingles

Let's look at the process of roof cleaning from the eyes of a trained professional, this may give you some insight on how you would go about to get all those black streaks or moss off your roof witho […]

What can I Power Wash Around the House

Ok calm down! There's a whole lot of things you can power wash around the house. We all know that. Don't get trigger happy just yet. When we have a pressure wash wand in our hands the dirt is almost […]
Contact Lavage Doux Bam
Schedule a Consultation Today with a Montreal Pressure Washing Specialist!