Gutter Cleaning And Concrete Cleaning In Laval, QC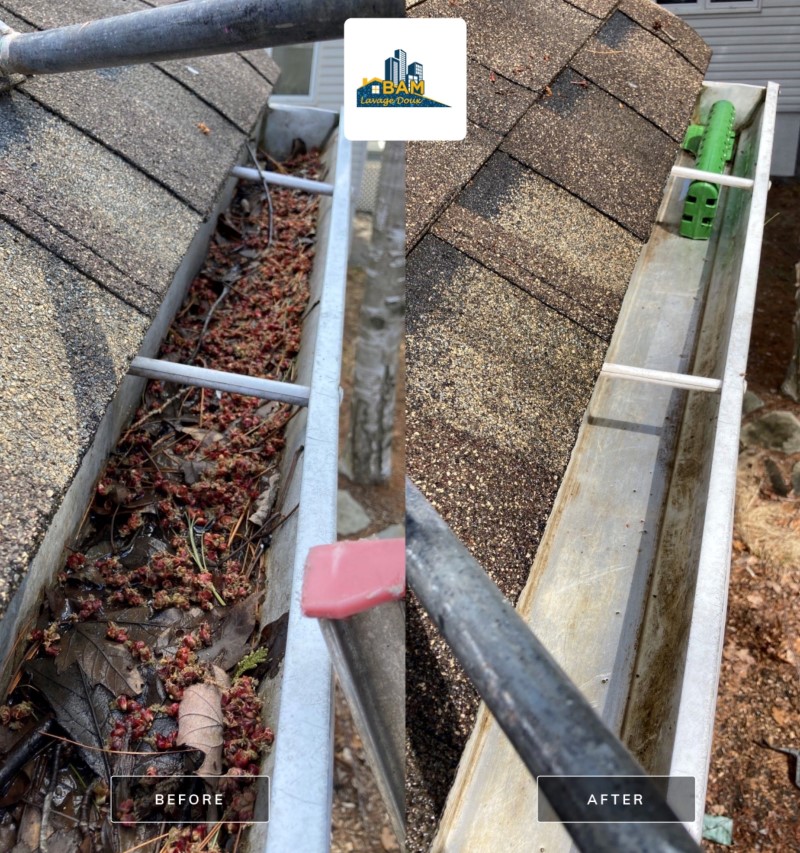 Gutters are essential to a home. They keep water funnelled to the right place; away from the foundation. If they're blocked, water will run over the top, leaving marks on them and creating puddles near the foundation. Let our team take care of any issues you may have.
---
Products Used:
Gutter Stick

Client Review:
This is the first time that we have had the exterior cladding of our house cleaned, the gutters cleaned and the windows washed by the Lavage douce Bam company. The schedule was respected and done in a very professional manner. We were impressed with the attention to detail and the job well done. Manny gives good advice and that's what we liked. For us, it is an experience that deserves to be repeated next year.
- Lou G.
Articles & Tips
How to Clean Roof Shingles

Let's look at the process of roof cleaning from the eyes of a trained professional, this may give you some insight on how you would go about to get all those black streaks or moss off your roof witho […]

What can I Power Wash Around the House

Ok calm down! There's a whole lot of things you can power wash around the house. We all know that. Don't get trigger happy just yet. When we have a pressure wash wand in our hands the dirt is almost […]
Contact Lavage Doux Bam
Schedule a Consultation Today with a Montreal Pressure Washing Specialist!