House Washing in Terrebonne, QC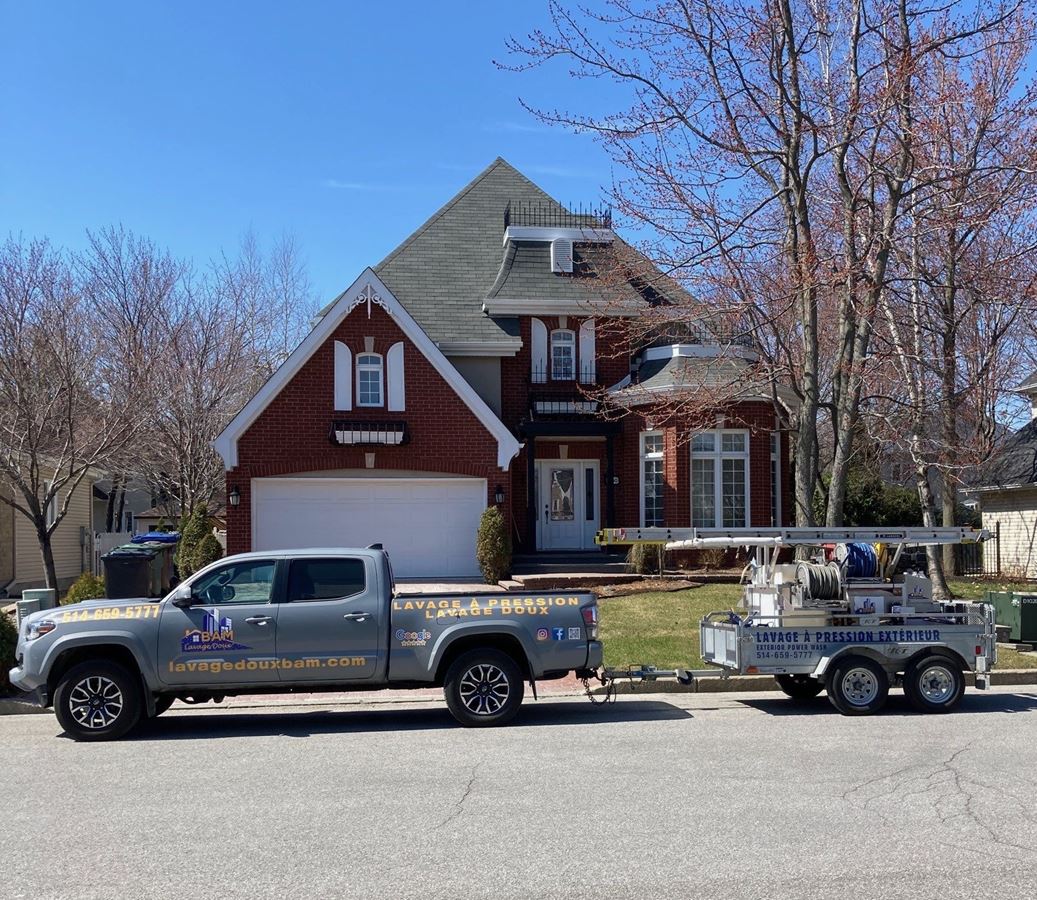 House washing is necessary to remove dark stains on vinyl, aluminum, can-excel, even brick and stone. Soft washing with low pressure is the best way to get the job done without damaging the surfaces or the possibility of water infiltration.
---
Service Used in Project
Project type: House Washing
Project location: Terrebonne, QC J6X 4L6
Photo gallery
Articles & Tips
How to Clean Roof Shingles

Let's look at the process of roof cleaning from the eyes of a trained professional, this may give you some insight on how you would go about to get all those black streaks or moss off your roof witho […]

What can I Power Wash Around the House

Ok calm down! There's a whole lot of things you can power wash around the house. We all know that. Don't get trigger happy just yet. When we have a pressure wash wand in our hands the dirt is almost […]
Contact Lavage Doux Bam
Schedule a Consultation Today with a Montreal Pressure Washing Specialist!