House Washing in Oka, QC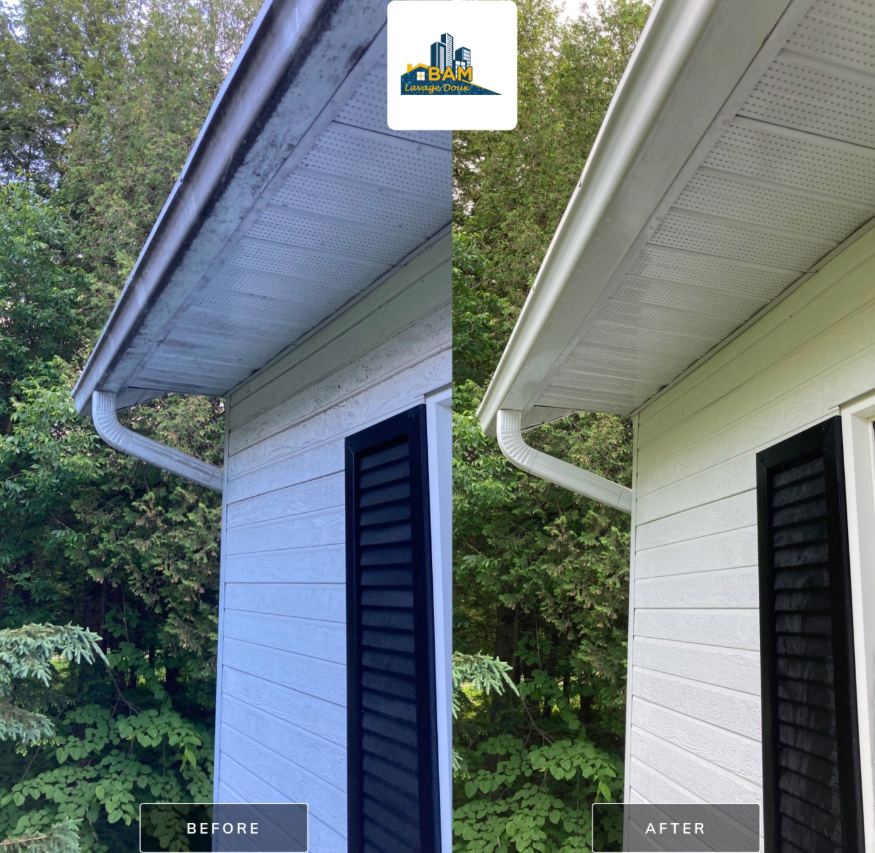 Dont't let dark stains discourage you! It's nature loving on your home... Mold and algae live everywhere. On aluminum, can exel, vinyl, stone, concrete. It's normal to have these stains, especially if you live in a wooded area with little direct sunlight on your home. If you've noticed these stains on your home it's most visible on the north side. That's the side it all starts.
---
Gallery
Articles & Tips
4 Reasons To Hire A Christmas Light Installation Pro

When the holiday season starts getting close and the time comes to start thinking about decor, the question is, are you going to be putting in the effort of putting together a holiday lighting displa […]

3 Benefits Of Professional Concrete Cleaning

Get your property looking its best with our professional concrete cleaning. Lavage Doux Bam offers superior pressure washing to Montreal and its surrounding areas. We have what it takes to treat your […]
Contact Lavage Doux Bam
Schedule a Consultation Today with a Montreal Pressure Washing Specialist!