Roof Washing in St. Jerome, QC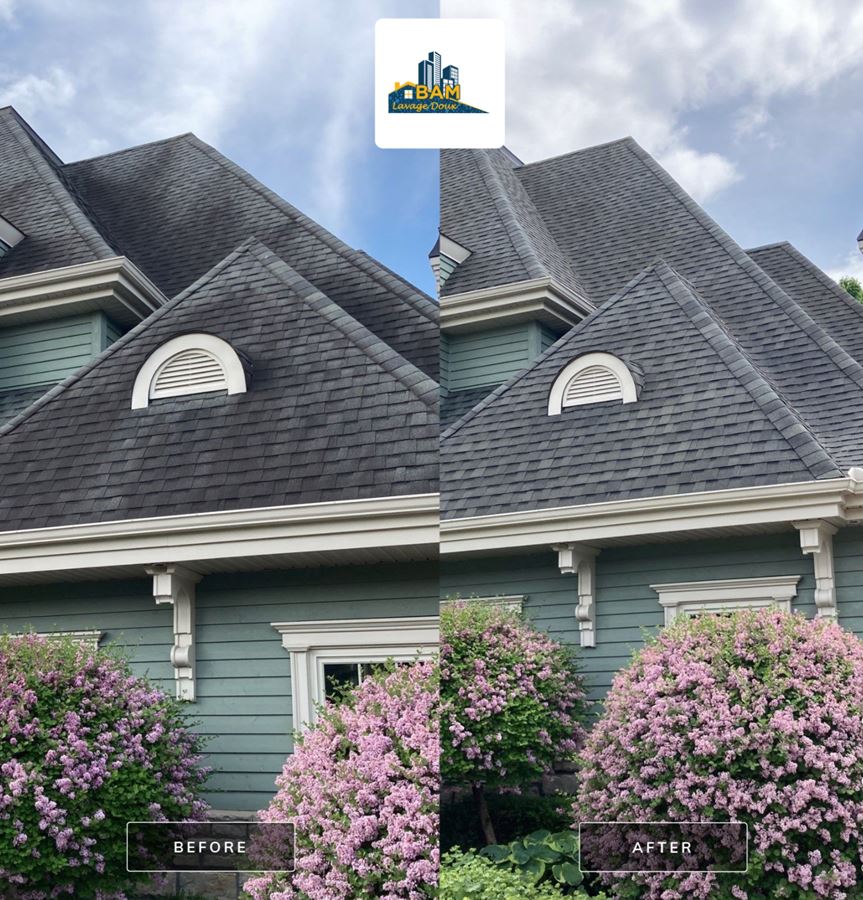 Algae (Glocapsa Magma) feed off the limestone found on roof shingles, which cause premature damage (black stains isn't dirt, it's organic). Call us today to find out how we can help you eliminate the problem with our SOFT WASHING(low pressure) method just like we did on this roof in St. Jerome.
Roof Washing in St. Jerome, QC Gallery

Client Review:
Manny's gave us excellent customer service and went above and beyond for us. If you are looking for a company you can rely on look no further. Our roof was so dirty and he guaranteed that it would look great and he didn't disappoint. Thanks Manny for your great service and will see you soon for window cleaning. Debbie and Frederic from 156 rue des meandres.
- Debbie G.
Articles & Tips
How to Clean Roof Shingles

Let's look at the process of roof cleaning from the eyes of a trained professional, this may give you some insight on how you would go about to get all those black streaks or moss off your roof witho […]

What can I Power Wash Around the House

Ok calm down! There's a whole lot of things you can power wash around the house. We all know that. Don't get trigger happy just yet. When we have a pressure wash wand in our hands the dirt is almost […]
Contact Lavage Doux Bam
Schedule a Consultation Today with a Montreal Pressure Washing Specialist!